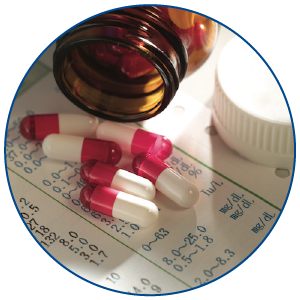 The ultimate goal of the Insufficient rigidity / erectile dysfunction treatment is to help both patients and their partners to regain sexual satisfaction. We focus on a curative approach rather than just treating patients' symptoms. This way, patients do not have to rely on life-long medications when dealing with such problem. There are numerous ways to treat ED, some common and effective methods include Mixture Therapy, Oral Medication and Counseling (Sex Therapy)
1) Mixture Therapy
Mixture Therapy was first introduced in early 1980s and has been widely used by doctors around the USA, Europe, Latin America, Australia for decades. In Hong Kong, the therapy has been practiced by doctors since 2004. The efficacy and tolerability of Mixture Therapy is clinically proven by hospitals and universities worldwide.
Unlike the over-the-counter-drugs, Mixture Therapy is required to be prescribed by a registered doctor. To determine the most suitable dosage, the doctor will conduct relevant tests to evaluate patients' blood flows and the nerve systems.
Details on Mixture Therapy:Mixture Therapy
2) Oral Medication
Oral medication is the most common and convenient treatment option for patients. Common oral medications for insufficient rigidity / erectile dysfunction belong to a class of drugs called selective enzyme inhibitors which block the enzyme phosphodiesterase-5 (PDE5). Blocking this enzyme helps maintain levels of cyclic guanosine monophosphate (cGMP), a chemical produced in the penis during sexual arousal. Balanced levels of cGMP causes the smooth muscles of the penis to relax and increases blood flow.
Details on Oral Medication for Premature Ejaculation: Oral Medication
3) Lifestyle Changes
Lifestyle of any individuals should be assessed for any potential risk for insufficient rigidity / ED. Doing more exercises, quit smoking, losing weight, and cutting back on alcohol help solve erection problems to some extent in some patients.