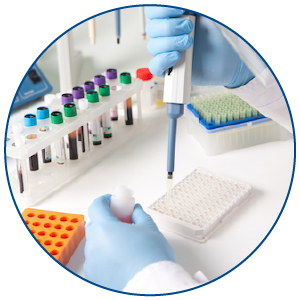 What does the test involve?
Examine your penis and genital area

Use a swab to collect a sample of cells from your genital area including under the foreskin
A swab looks a bit like a cotton bud, but is smaller, soft and rounded. The swab is wiped over the parts of the body that could be affected and easily picks up samples of discharge and cells. It only takes a few seconds and is not usually painful, though it may be uncomfortable for a moment. The sample is sent to a laboratory for testing. The result is usually available within a few days.
Reference
http://www.fpa.org.uk/helpandadvice/sexuallytransmittedinfectionsstis/candidiasisandbacterialvaginosis