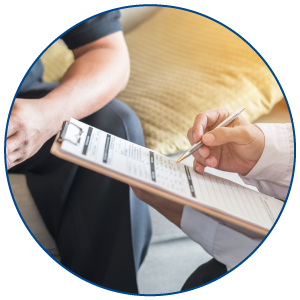 Development stages of HlV
Infection
Many people infected with HlV have no signs and symptoms at all. Within a few weeks after infection, about half of the people experience flu-like symptoms including fever, a rash, swollen glands, a sore throat, mouth or throat ulcers and aching muscles or joints. This also calls sero-conversion illness and usually last for about 1-4 weeks.
Window period
Within 2 weeks to 3 months after infected with HlV, the body will try to fight the virus by producing HlV antibody against it. This is called "window period". However, the amount of HlV antibody is insufficient to be detected, if doing the HlV Antibody Test during this period, the result may not be accurate. Some infected people may be misled by the "false negative" result and not knowing they already infected with HlV. For most cases, the amount of antibody will usually be sufficient for the test after a period of 3 months.
Asymptomatic incubation period
At this stage, HlV-positive people will look and feel healthy and may show no signs or symptoms. For most cases, the asymptomatic incubation period lasts around 10 years, though the duration is dependent on health and psychological conditions of the infected person, as well as whether treatments have been done. If treatment is delayed or ineffective, about half of the infections will be developed into AIDS in 10 years.
AIDS
AIDS is the final stage of HlV infection when the immune system is severely damaged and cannot fight against virus and bacteria that lead to different serious diseases and even death.