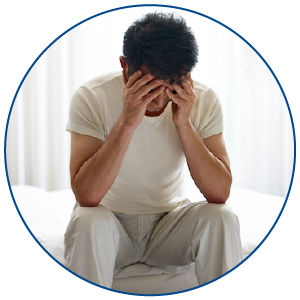 The incubation period for NGU is normally 7-21 days. The signs and symptoms are shown in various periods, subject to the cause of the infection. Usually, they appear within 2-4 weeks after infection, but sometimes it only takes a day or two. In mild cases, symptoms may not show up for several months.
Symptoms of Men:
Pain or a burning sensation when urinate

A white or cloudy watery discharge from the tip of the penis

Pain in the testicles
Symptoms of Women:
Increase in the amount of vaginal discharge, with inflammation and erosion

Polymorphonuclear leucocytes contained in the vaginal discharge (over 10 per field of view in microscopes with high magnification)

Itchiness in the vulva with abdominal discomfort
Patients with NGU usually present symptoms and complications which are similar to but milder than that of gonorrhoea, such as inflammation of the vas deferens, vesiculitis, epididymo-orchitis, orchitis, and sterility in men; salpingitis, pelvic inflammatory disease, ectopic pregnancy, and sterility in women.
It is rare if the infection is in the rectum, but it may cause discomfort and discharge if the infection occurs. Infection in the eyes can cause pain, swelling, irritation, and discharge (conjunctivitis). Infection in the throat is uncommon and asymptomatic.