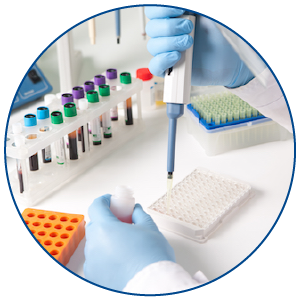 You will be advised to give a blood sample. Our doctor will perform a genital examination of the penis, foreskin, urethral opening and may have the anus examined internally and externally. Our doctor will also check the body generally for any rashes or warty growths. They may check the mouth and throat area. A swab will be used to collect a sample of fluid from any sores if necessary.
How soon after sex can I have a check-up?
It is important not to delay getting a test if you think you might have syphilis. Syphilis may not show up on the test straightaway, so it will be repeated at a later appointment.
Do I need to have a test to check that the syphilis has gone?
Yes. You will need to go back for follow-up tests to check that the infection has gone and that you have not come into contact with the infection again.
Your blood test will probably remain positive in any future tests – even after successful treatment. So, if you need documents for emigration or any other reason, ask your clinic for a certificate explaining your treatment. This also means that you will be advised to have regular blood tests to check that there are no changes, monitor your condition and make sure that all is okay.
If you have any questions, ask our doctor and make sure you know how to protect yourself in the future.
Reference
Donkers A. Comparative evaluation of IMMULITE 2000 syphilis screen assay and bioelisa Syphilis 3.0 assay for determination of antibodies to Treponema pallidum in pregnancy samples. 2009. 19th European Congress of Clinical Microbiology and Infectious Diseases