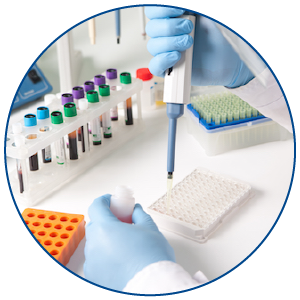 There are different ways of testing for trichomonas.
A doctor may use a swab to collect a sample of cells from the entrance to the urethra.

You may be asked to provide a urine sample.
How soon after sex can I have a check-up?
If you think you might have been in contact with trichomonas, you should seek doctor's advice straight away. If you have trichomonas, it can be detected through a DNA test within a few days after you have had sex.
Do I need to have a test to check if the trichomonas has gone?
If you take the treatment according to the instructions, you will not normally need a follow-up test. You should, however, go back to the clinic if:
You think you may have come into contact with trichomonas again.

You had unprotected sex with a partner before the completion of the treatment.

You did not complete the treatment or did not take it according to the instructions.

You vomited after taking the tablets.

The signs and symptoms do not go away.

Your test was negative but you develop signs or symptoms of trichomonas.
In these situations, you may need a second test. You may need another course of antibiotics, a different treatment, or tests for other infections.
If you have had trichomonas and it has been treated, you will not be immune to the infection – this means that you can get it again. If you have any questions, please consult our doctor.