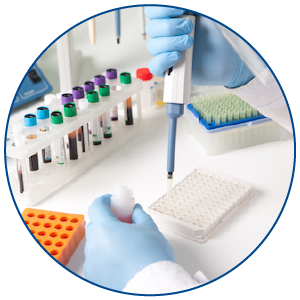 You can only be certain you have gonorrhoea if you have a test. If you think you may have gonorrhea, it is important that you do not delay getting a test. You could still have gonorrhoea even if your partner has tested negative. If you have had gonorrhoea and it has been treated, you will not be immune to the infection – you can get it again. If you have gonorrhea, you may wish to be tested for other sexually transmitted infections as you can have more than one sexually transmitted infection at the same time. Having gonorrhoea can mean you are more at risk of becoming infected with HIV if you are having sex with a partner who is HIV positive.
How soon after sex can I have a test?
It is important not to delay getting a test if you think you might have gonorrhoea. It is possible to do a gonorrhea DNA test within a week after having sex. You can test for gonorrhoea even if there are no symptoms.
What does the test involve?
You will be asked to provide a urine sample. Kindly refrain from urinating 2 hours prior to your visit to our clinic.

If you have had oral or anal sex earlier, our doctor may use swabs to collect cells from your rectum and throat. These swabs are not done routinely.

If you have symptoms of conjunctivitis – discharge from the eye(s) – swabs will also be used to collect a sample of discharge from your eye(s).